Instrumentation alto saxophone solo
Timing ca. 6′
Composed 2019
World Premiere October 29, 2020, virtual performance at Murray Adaskin Salon, Canadian Music Centre BC Region, Vancouver, British Columbia, produced by Redshift Music. Julia Nolan, alto saxophone.
Recorded by Julia Nolan on My Soul Upon My Lips: Music for Woodwinds
Programme Notes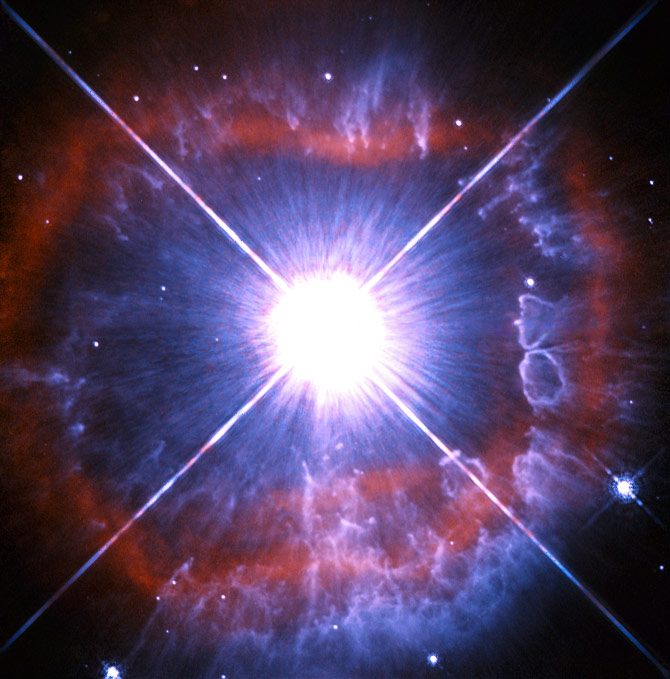 Luminous Blue Variables are rare, short-lived, supergiant stars. They emit far more light than most stars, but they are also highly unstable, prone to sudden outbursts and eruptions during which they lose significant amounts of mass. In this short work for alto saxophone, rapidly changing colour fingerings and blues scales are used to create music that shimmers and sparkles, with sudden bursts of energy that give way to more lyrical moments and a central turn into introspective darkness.
Luminous Blue is dedicated to saxophonist Julia Nolan with thanks for her invaluable advice. It was made possible through a grant from the Canada Council for the Arts.
(Image: ESA/Hubble & NASA)
PDF score (free download—go, play!)
Luminous Blue

Video
Get music
Score $8 print, or PDF free above
To purchase, please contact me.