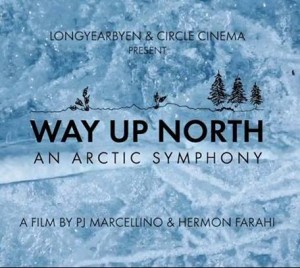 During the Listen Up! tour of the Northwest Territories last November and December, documentary filmmaker PJ Marcellino followed Carmen Braden and me as we visited six northern communities, giving two-day workshops to introduce participating students to composition tools so that they could set their poetry to melodies. The choir members are learning their music right now, and the show is still to come at the end of May, but PJ's been busy with the wealth of material he's already got. The film will premiere in October at the Yellowknife Film Festival.
I trust that he's leaving out all the embarrassing things I did when I forgot the camera was on…
You can follow the progress of the film at Way Up North's Facebook page.
Here's the "sizzler" (a new term to add my limited film vocabulary):
The extended trailer:
Two teaser scenes are already available. This one features the school in Fort Smith, with teacher Kelsey Baldwin Smith. Kelsey has done great things with these kids, and we had so much fun working with them:
The second scene shows us in Inuvik (an amazing place). We were there only a week before the sun set for the rest of the year. This was a big group, led by teacher (and talented musician in his own right) Abe Drennan. It's wonderful to be taken back to that part of our adventure, and makes me all the more excited to get back to the Northern Arts and Cultural Centre in Yellowknife at the end of May to see so many of these kids again.