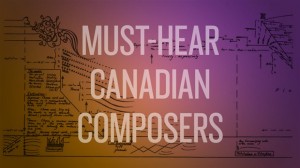 Matthew Parsons, a blogger at CBC Music, has made a list of ten "must-hear Canadian composers" and I'm flattered that he's included me among them. The other composers show the wide range of music being written today by Canadian concert composers: Jocelyn Morlock, Christos Hatzis, Tim Brady, Nicole Lizée, Howard Bashaw, Vivian Fung, Alexina Louie, R. Murray Schafer, and Marjan Mozetich.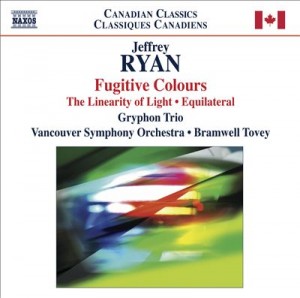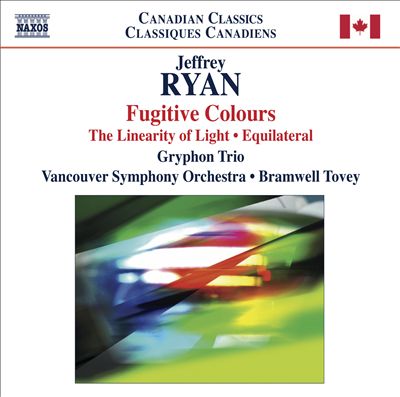 Each composer is represented by a specific piece. In my case, it's Equilateral, my triple concerto for the Gryphon Trio, co-commissioned by the Vancouver and Toronto Symphonies, and recorded by the Gryphon Trio and the Vancouver Symphony under Bramwell Tovey on the first Naxos Canadian Classics CD, Fugitive Colours. Equilateral was the final piece that came out of my five-year residency with the Vancouver Symphony—an unparalleled experience in my growth as a composer—and it got a Juno nomination for Classical Composition of the Year in 2012.
There are certain pieces in my catalogue that I can point to and say "this is a piece in which my music changed". I'm guessing most (if not all) composers can do this with their own catalogues. Maybe that piece went in a new direction, maybe it established a new approach or technique, maybe it took the emotional expression to a new level or depth. For me Equilateral is one of those pieces. It represents the culmination of everything I learned and experimented with in the years writing music for the VSO, and, miraculously in its way, the layers of what I was trying to do in the piece completely coalesced. It's a meaningful piece for me, and one of which I'm very proud. Of course, every "arrival" piece is just the beginning of the next journey. But it's very nice to have this one recognised in Matthew's blog, in the company of some of my favourite colleagues.
Read Matthew's blog post here: 10 Pieces By Living Composers That You Will Love.
(And yes, Matthew, unlike Beethoven I do reply to tweets!)