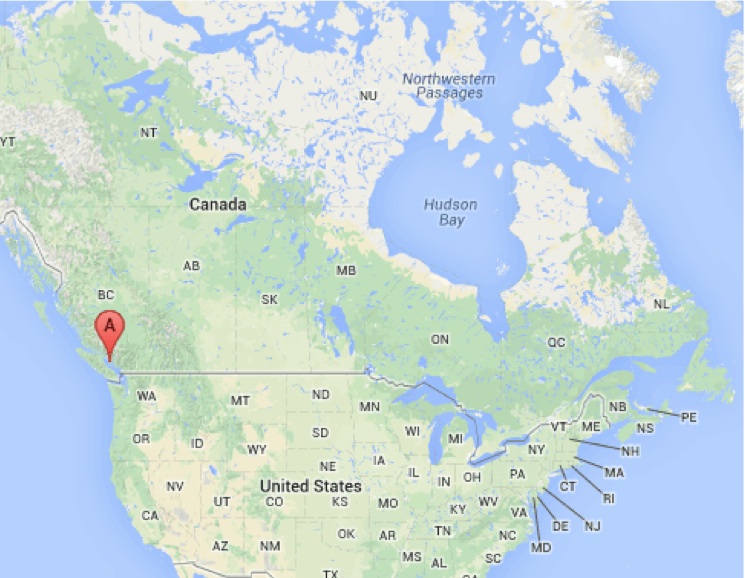 After one day to readjust from Brandenburg time to Vancouver time, the Gryphon Trio rolled by to pick me up, and we were off to foggy Powell River, British Columbia, the site of next incarnation of the Trio's Listen Up! project.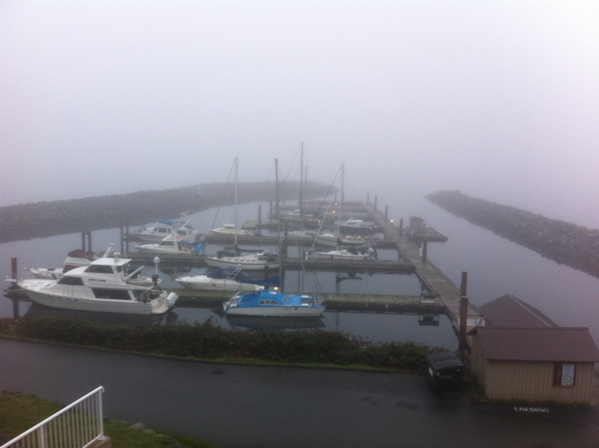 Listen Up! brings together the Trio, a composer, a school, and a community to create a concert and show. This is the first time it's been done outside of Ontario, and the first time I've been involved. Because Powell River is such an engaged and culturally active town (it's home to the Kathaumixv Choral Festival among other events), we're actually able to expand the concept to involve several schools and a wider age range of students, which promises an even more diverse presentation at the end.
After an earlier meeting with teachers and local organisers, we decided the theme for this project will be the Four Elements. It's a theme that touches and inspires in so many ways. As a coastal community, water is very important to the residents of Powell River. Stewardship of the land and issues of sustainability are themes throughout the school curriculum.
Under the guidance of teachers, students will write poetry, create visual art, dramatic works and more, all relating to the Four Elements theme. My particular task is to go into Grade 8 and 9 classes at Brooks Secondary School and work with those students to set the poetry to melodies. These melodies and texts will then become the source material for a work that I'll compose for the Brooks Senior Choir/Academy Chamber Choir and the Gryphon Trio. I'll also go into Westview Elementary School and work with Grade 3s to develop some music that they'll perform as well. These pieces (led by composer/educator Rob Kapilow) will be featured in a large show premiering in May 2014. And everyone involved gets a T-shirt.
This trip, we officially launched the project with presentations at Brooks and Westview, and had a chance to gather with several of the teachers (so many hands, so many details!). There is so much enthusiasm, talent and ideas from teachers and students alike that this experience should be truly memorable—as memorable in the journey as in the result. My school visits are in a few weeks! And I'll be drawing on every bit of experience from my Learning Through the Arts days!