We left off last time with the delivery of the score and parts for the workshop.
It was always part of the plan that we would convene in Oslo, Norway, for a workshop of the entire piece. A work of this scale and scope greatly benefits from a workshop. In fact, I'd say it's crucial. In yet another bit of synchronicity, the Gryphon Trio was undertaking a European tour in November 2018, and Nordic Voices had a window in their own schedule right before that, so it was perfect timing for the Gryphons to go a few days early to Oslo, and for me to join them (thanks Canada Council and the SOCAN Foundation for that!)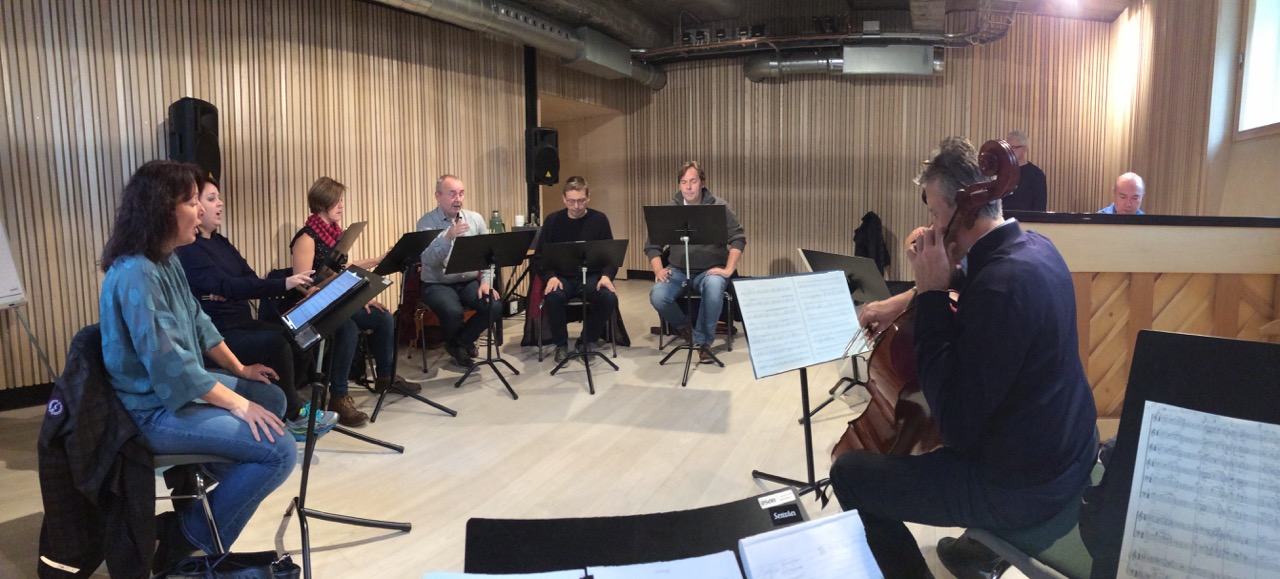 It was a perfect opportunity for all the performers to be in one place, get to know each other, and establish this new international relationship; and it was the only opportunity to try everything out before the actual premiere rehearsal week in Ottawa. By premiere week, it's too late to make any significant changes, if any are needed!
The workshop was crucial for me because there are many little details that don't emerge as needing fixing until we all actually try it. With all my preparation, and picturing myself in the hall watching them perform, I was confident that at least 95% of the piece was going to work. But in every piece, I try things that I haven't tried before, and as educated as my guesses can be, there's always a chance it'll need fixing, or even a complete Plan B. Taking risks one of the ways I grow as a composer.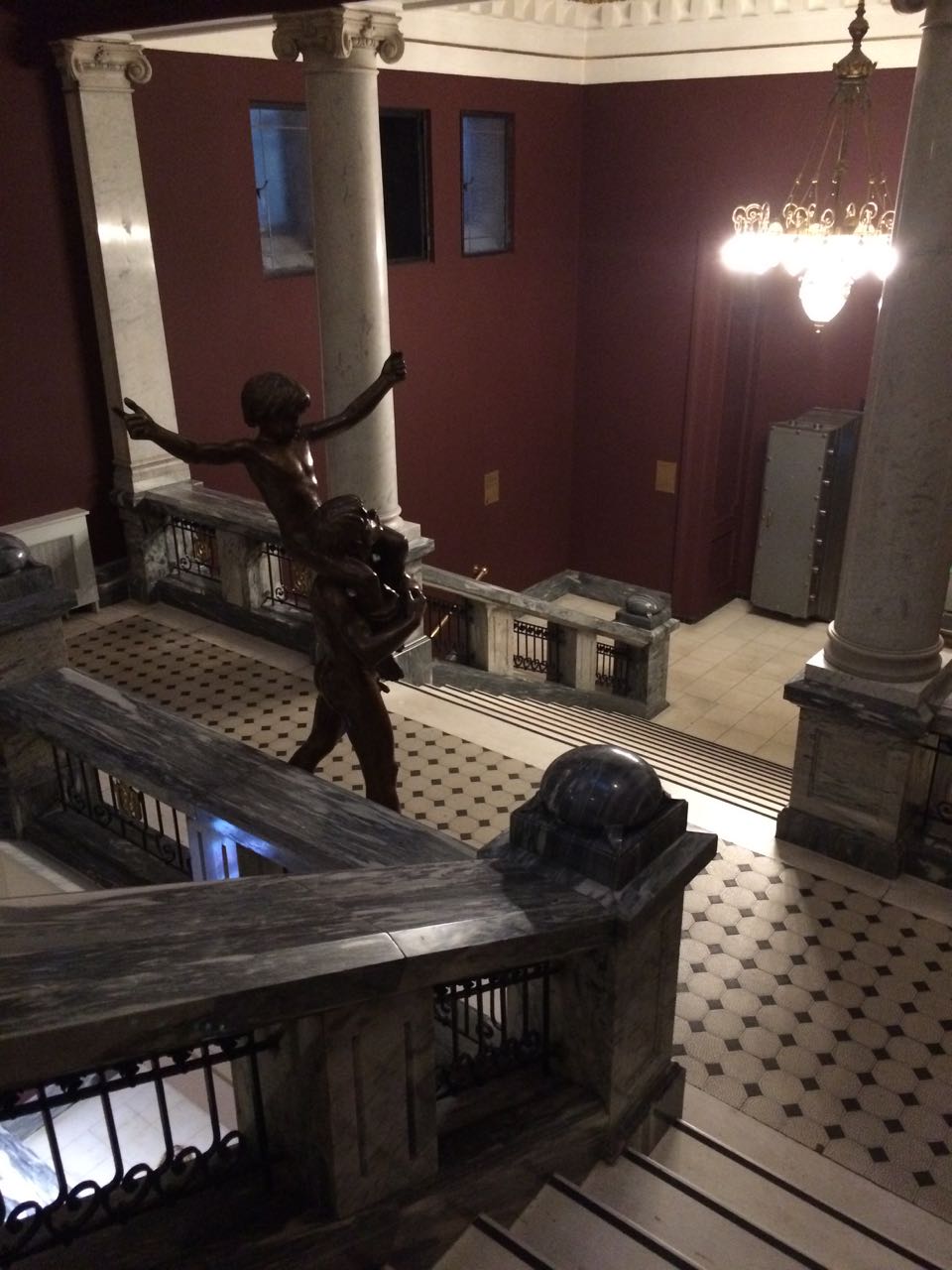 I play a mean air violin and air cello, but even that can only take me so far. And sometimes things do work, but I just needed to write them down differently. It's a nice feeling when a player finds something tricky and I explain "Well, I imagined it would be played like this" and the response is "Oh, I can do THAT! That's EASY! But better to write it like this…"
Over the course of a few days, at the beautiful Sentralen cultural space (a repurposed bank), we worked through every detail of the score. I knew that I wanted the whole piece to start with a full, intense, joyous sound—but I was not prepared for how blown away I would be when those nine performers let loose with the first chord. It was an absolute thrill. And it just got better from there. It was a lot of hard work, a lot of focus, a lot of fun, a lot of camaraderie—and a lot of good food. Oslo has some great restaurants!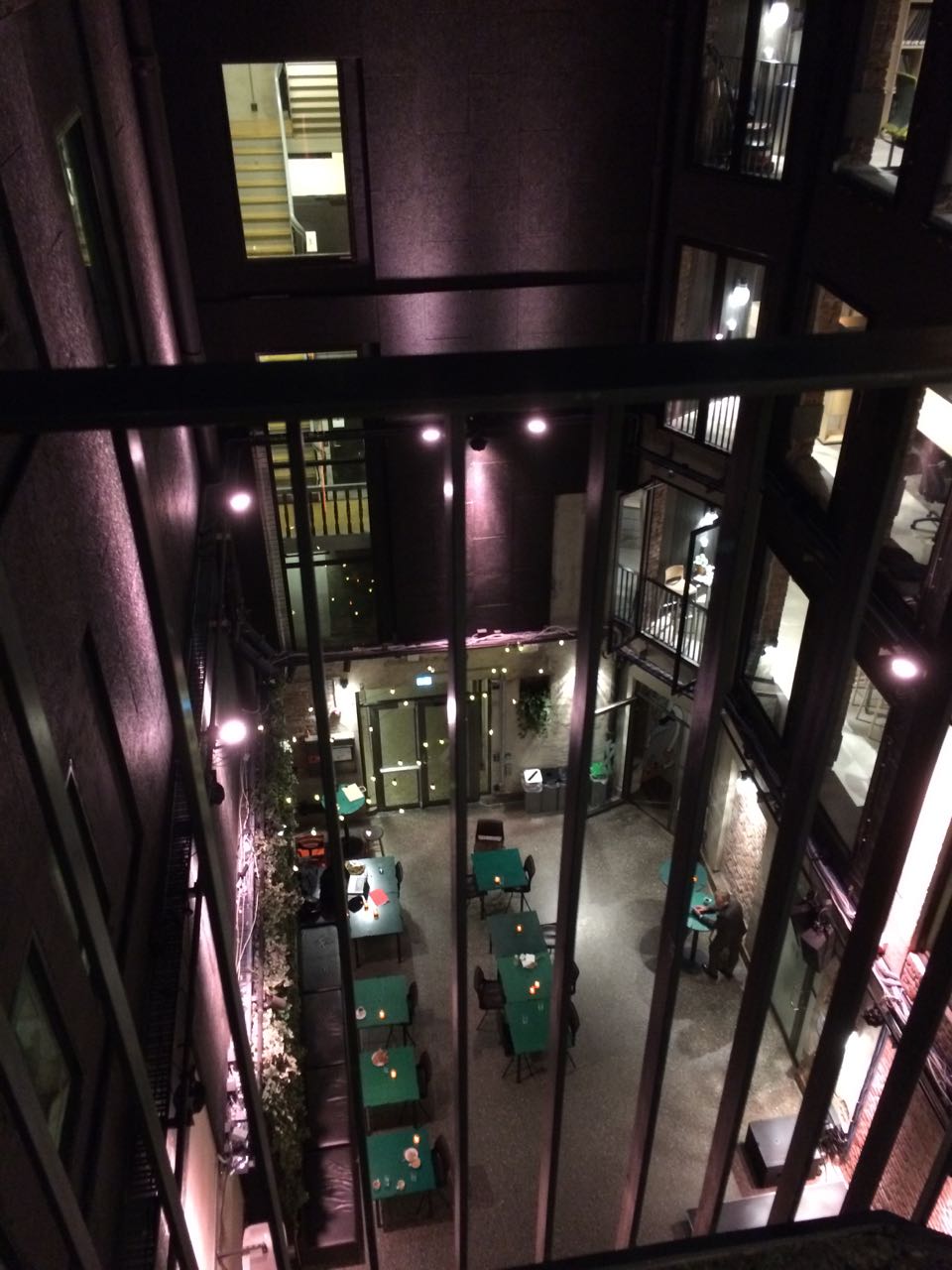 We also got to test a couple of movements for an audience. We gave a work-in-progress free concert at Sentralen, which was attended by Nordic Voices enthusiasts and some members of the Canadian Embassy in Oslo. Turns out Canadian composers are not well known in Norway, so it was a chance to start to rectify that!
I had never been to Oslo, and because it was November and we were working during the day, what I saw of the city was mostly in the dark. But it's well lit! And such a pedestrian-friendly city. I loved the historic architecture (every old building I entered felt like walking onto the set of an Ibsen play) and how the stunning modern architecture nestled itself around it. Also, Skrik!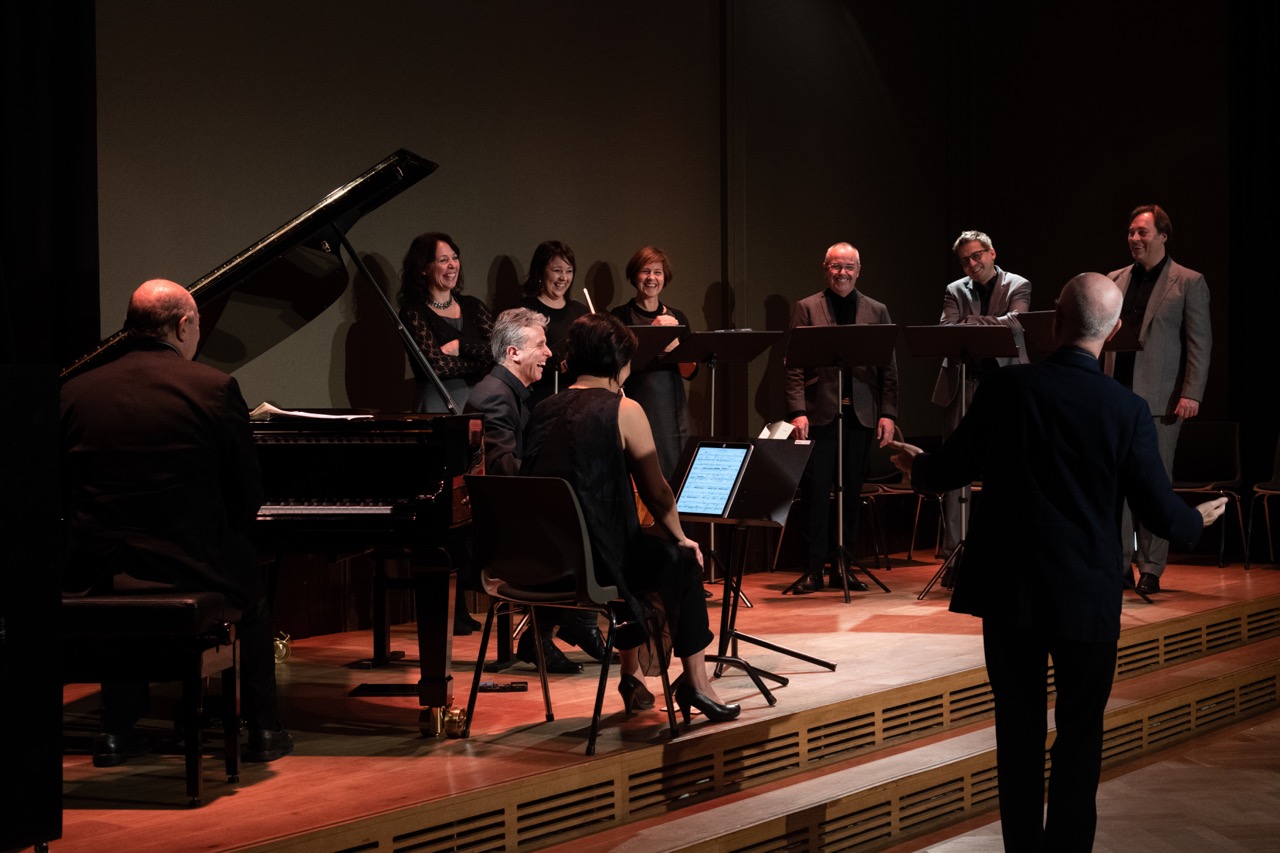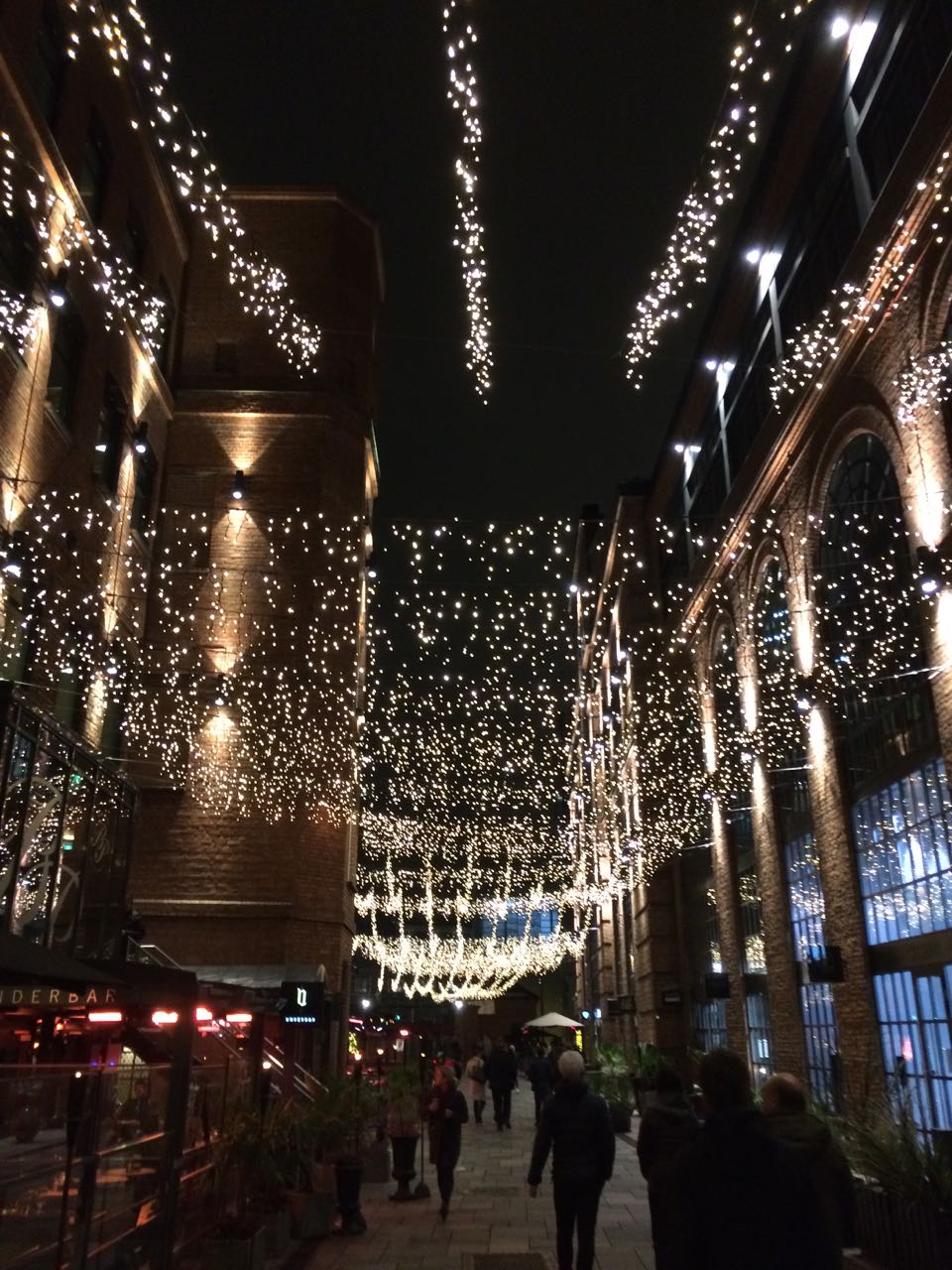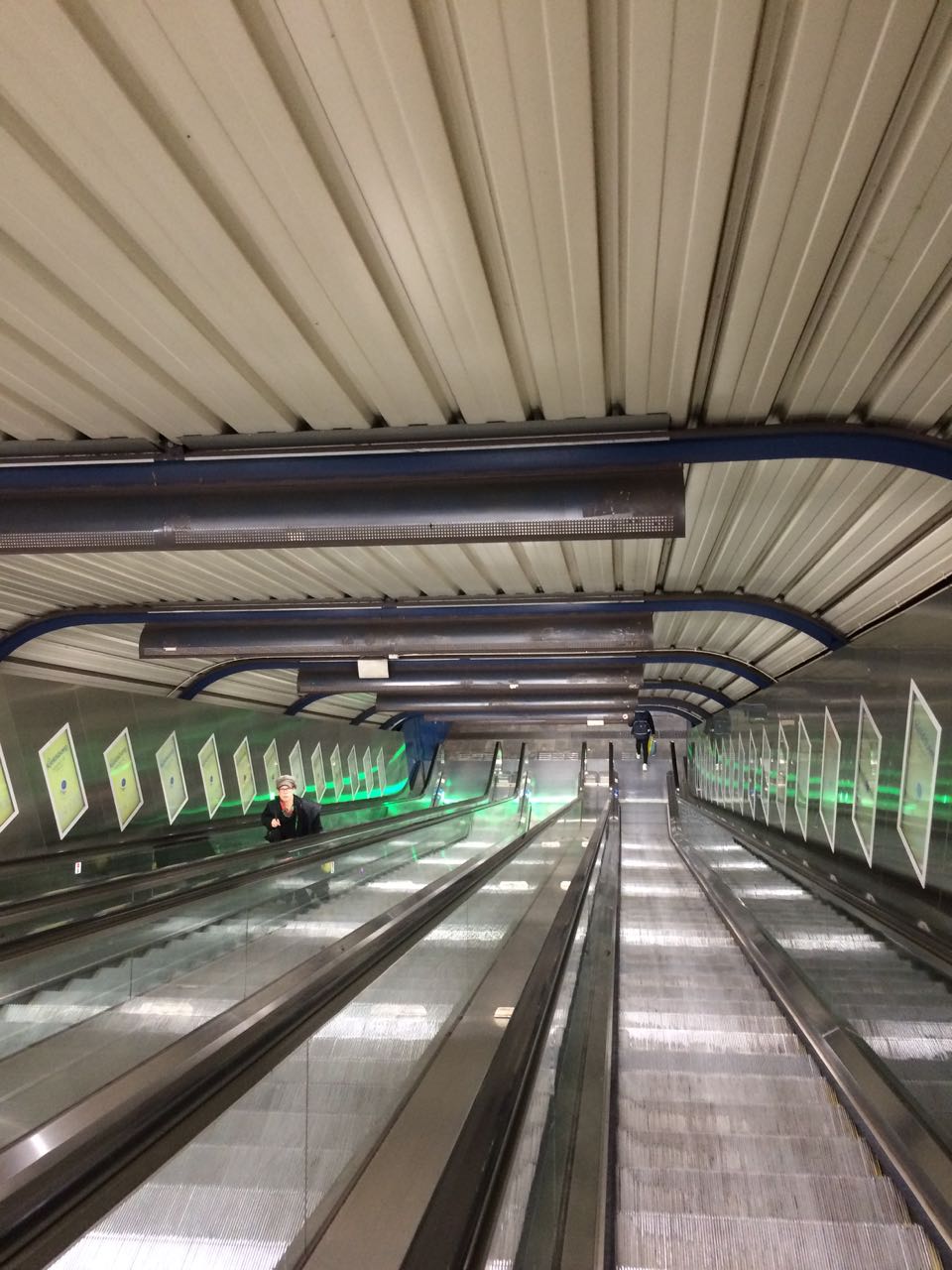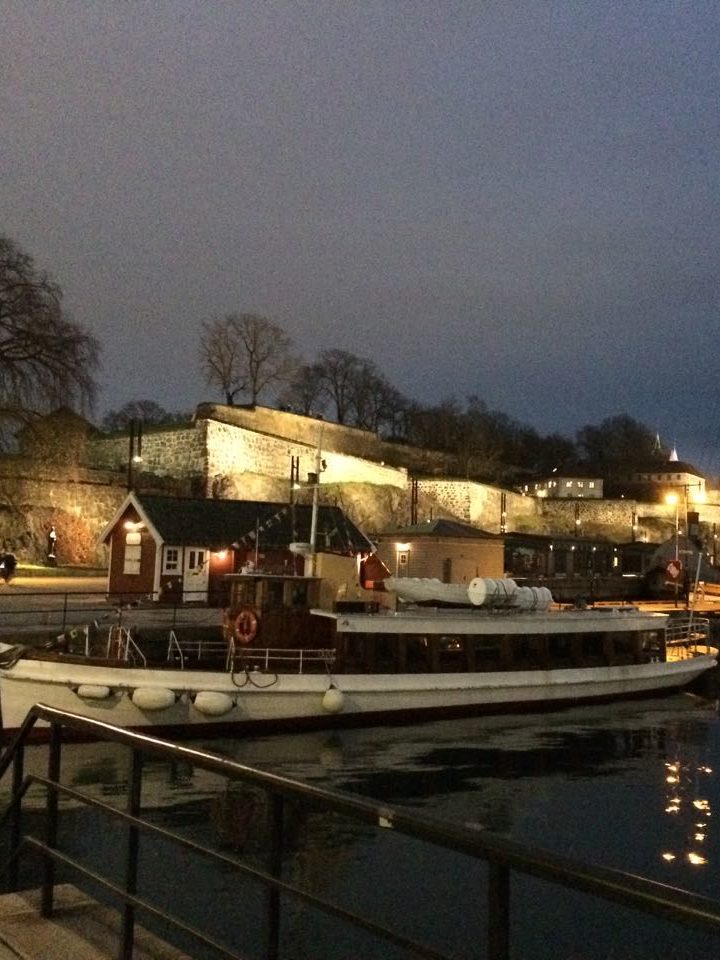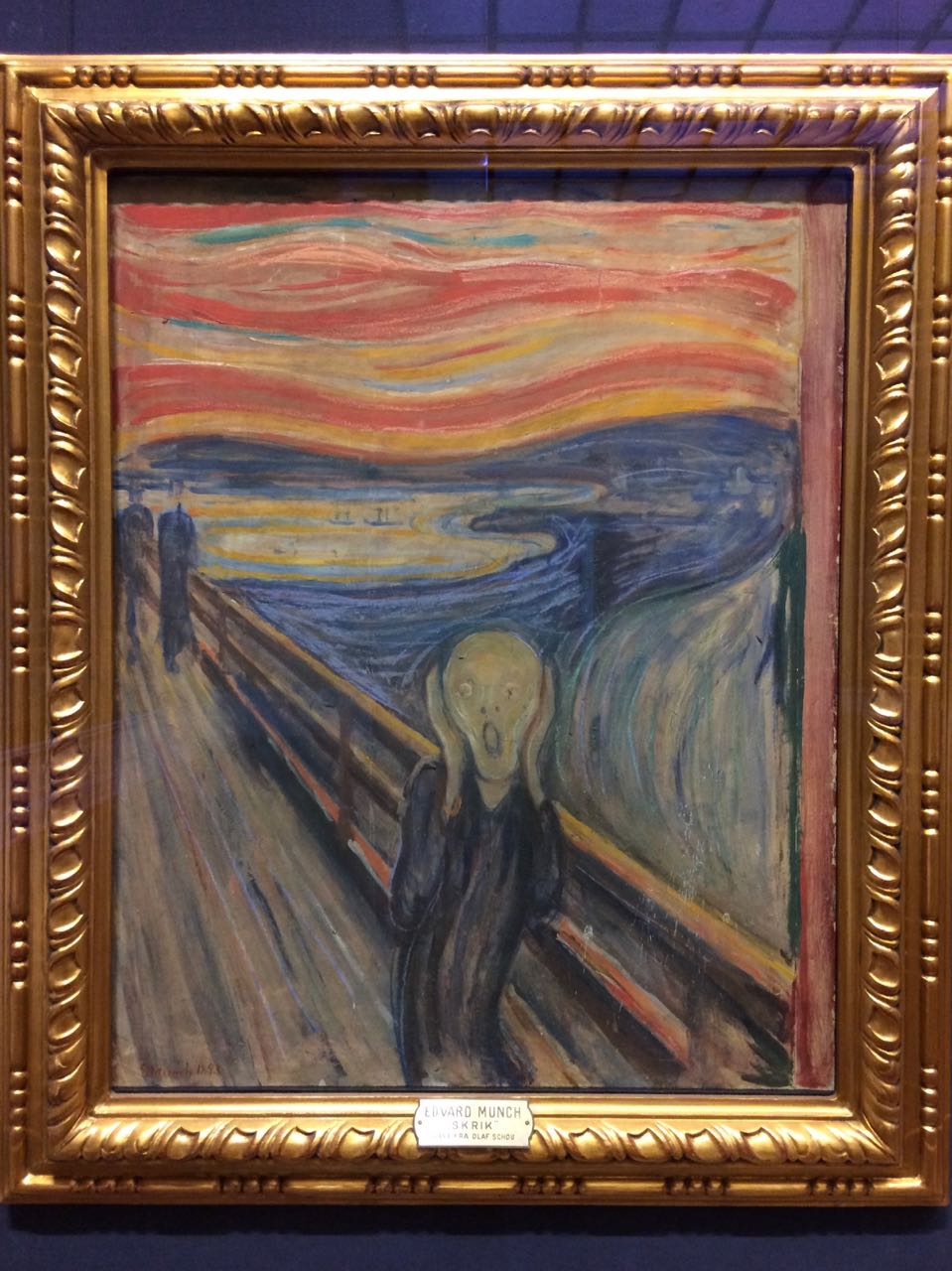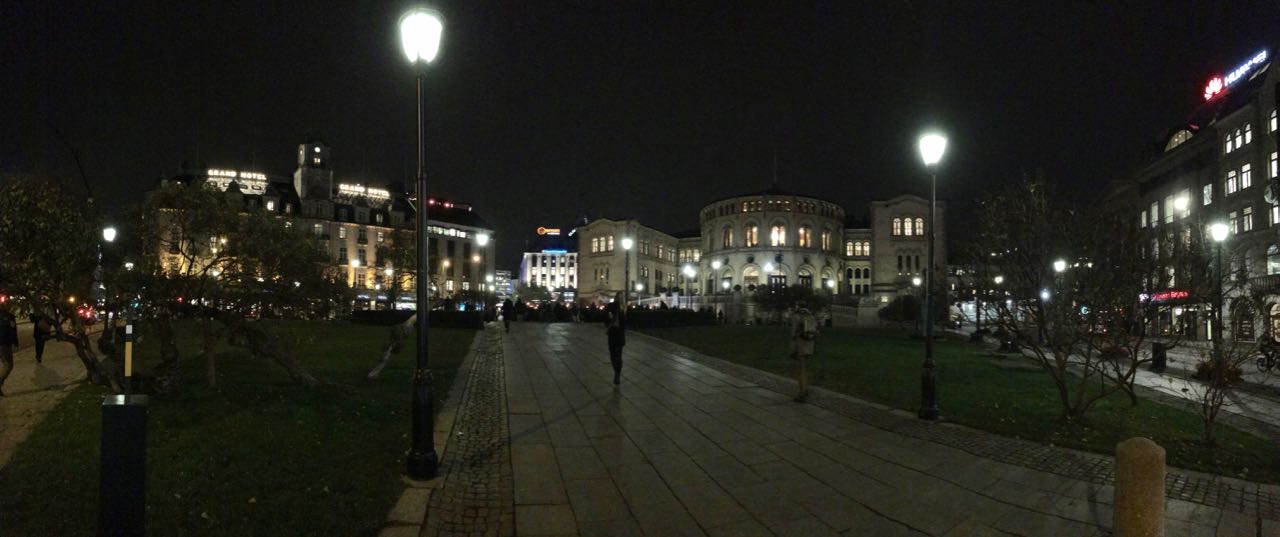 I came home with a raft of little edits to make, but happily there had been no crashes or burns. After our time together, everybody knew how the piece went, a full three months before the premiere. And it was a pretty quick job to get all the edits entered into score and parts, print the new edition, and get them to the performers a full two months in advance.
And that peek behind the curtain brings us to where we are now. I'm off to Ottawa today for rehearsal week. The premiere is February 1, presented by Chamberfest. Please come! But if you can't, we are very lucky that CBC Music is recording it for later broadcast on In Concert, so you can hear it then. After such a great workshop, I am so looking forward to getting together with friends old and new to bring Scar Tissue to the world!
(Workshop concert photo courtesy Nordic Voices)