At the last pause in our story, I had just received Michael Redhill's gorgeous and inspiring poetry—the "words" half of our collaboration. At the time, I was just wrapping up another commission, and about to dive into the process of creating the "music" half.
In most every commission, I know who I'm writing for. It's important that I have a good understanding of the performers so that I can write something that shows them off well, that highlights their strengths, and that really suits them. I want each new piece to be something the performers can truly embrace. This is especially true in chamber music and concertos, where the music is solo or soloistic. I'd heard Nordic Voices in concert, and listened to their CDs, but I didn't really know them.
As each step of Scar Tissue unfolded, it truly felt like the universe was on our side and this was all meant to be. For what should happen just before I was about to start writing the music, than Nordic Voices was doing a mini-tour in the States, and would have a day off in Portland, Oregon. A mere hop, skip and jump from my home in Vancouver! So, I got on a plane in the morning that day and made my way to downtown Portland.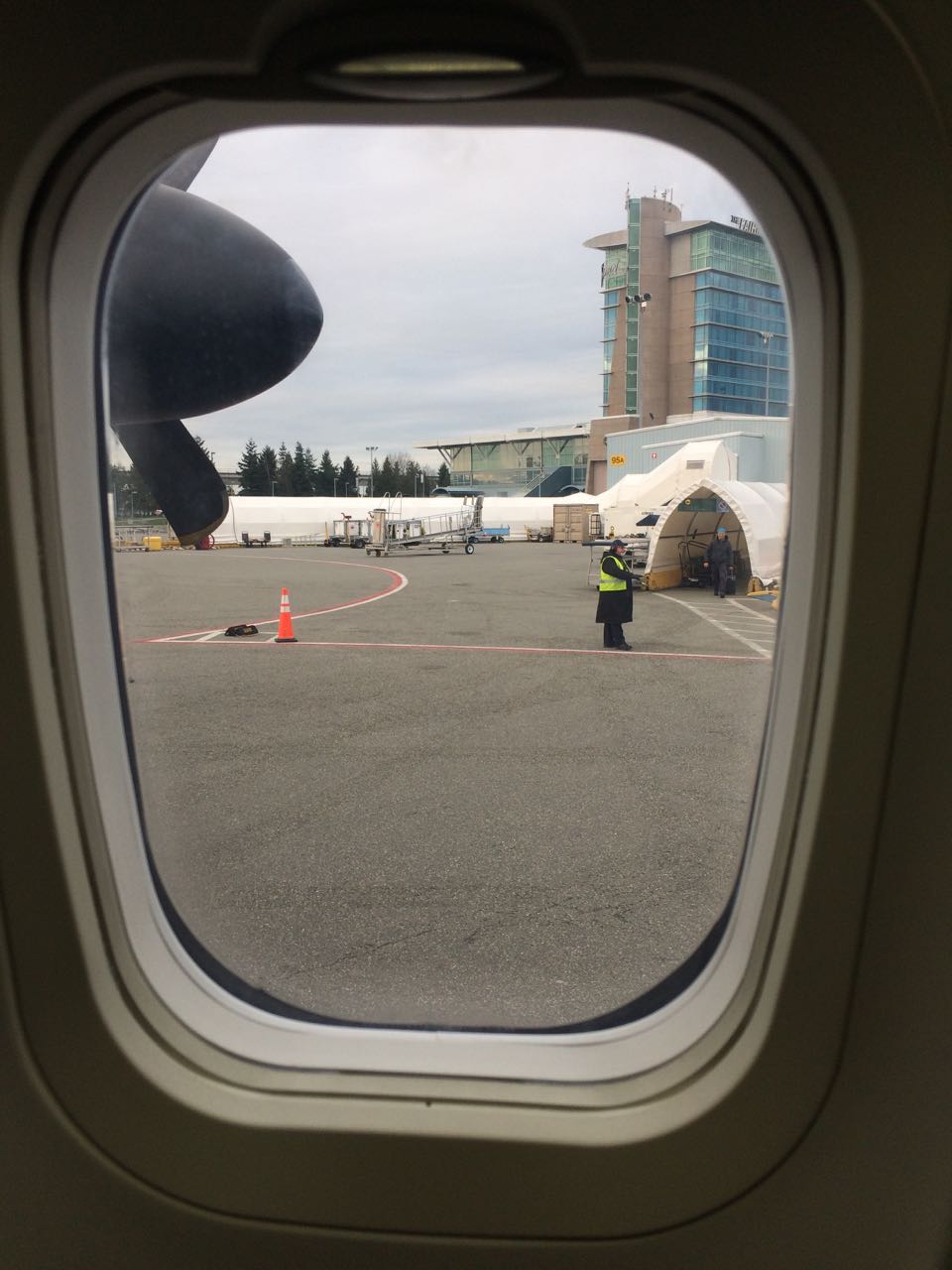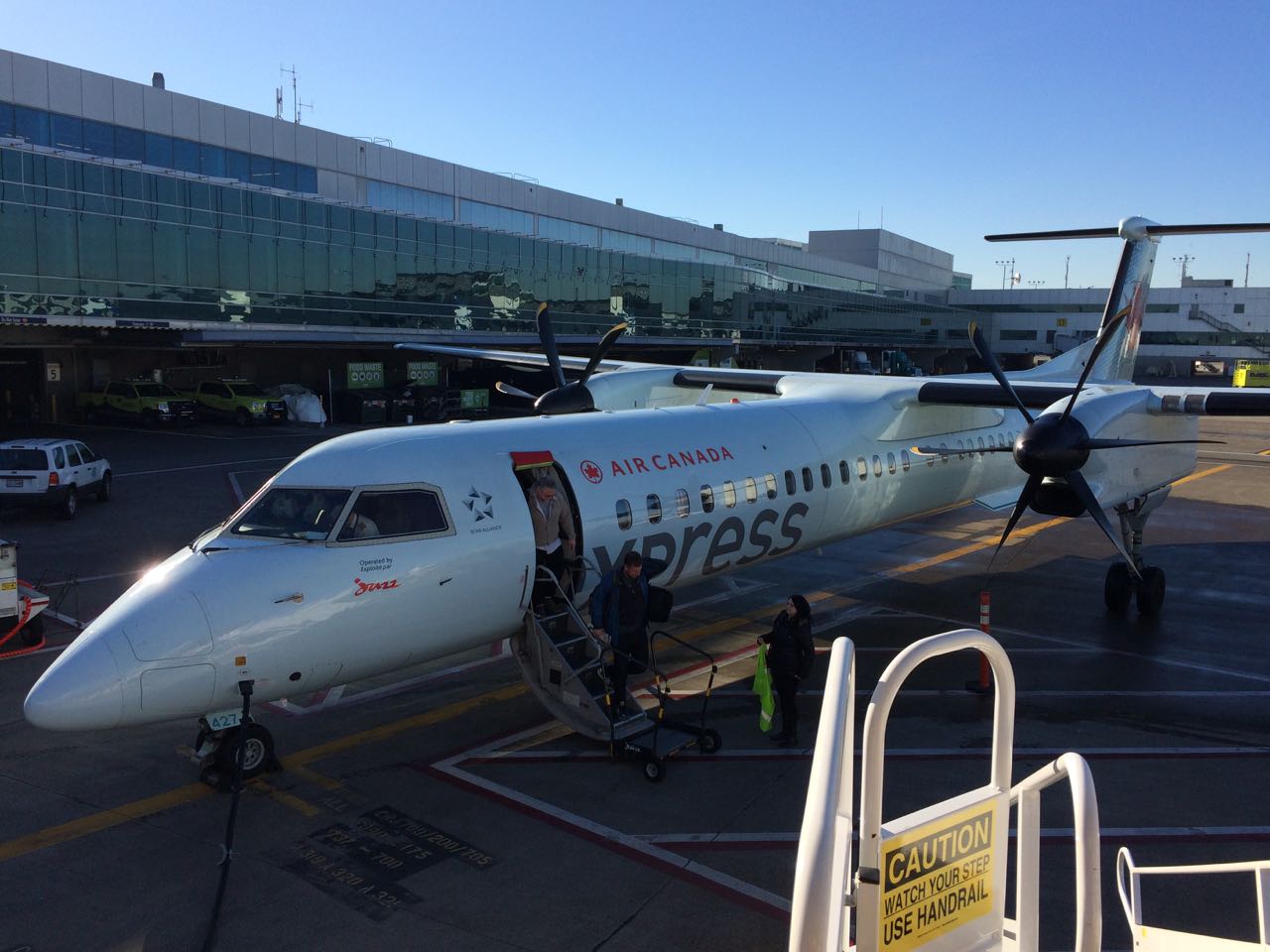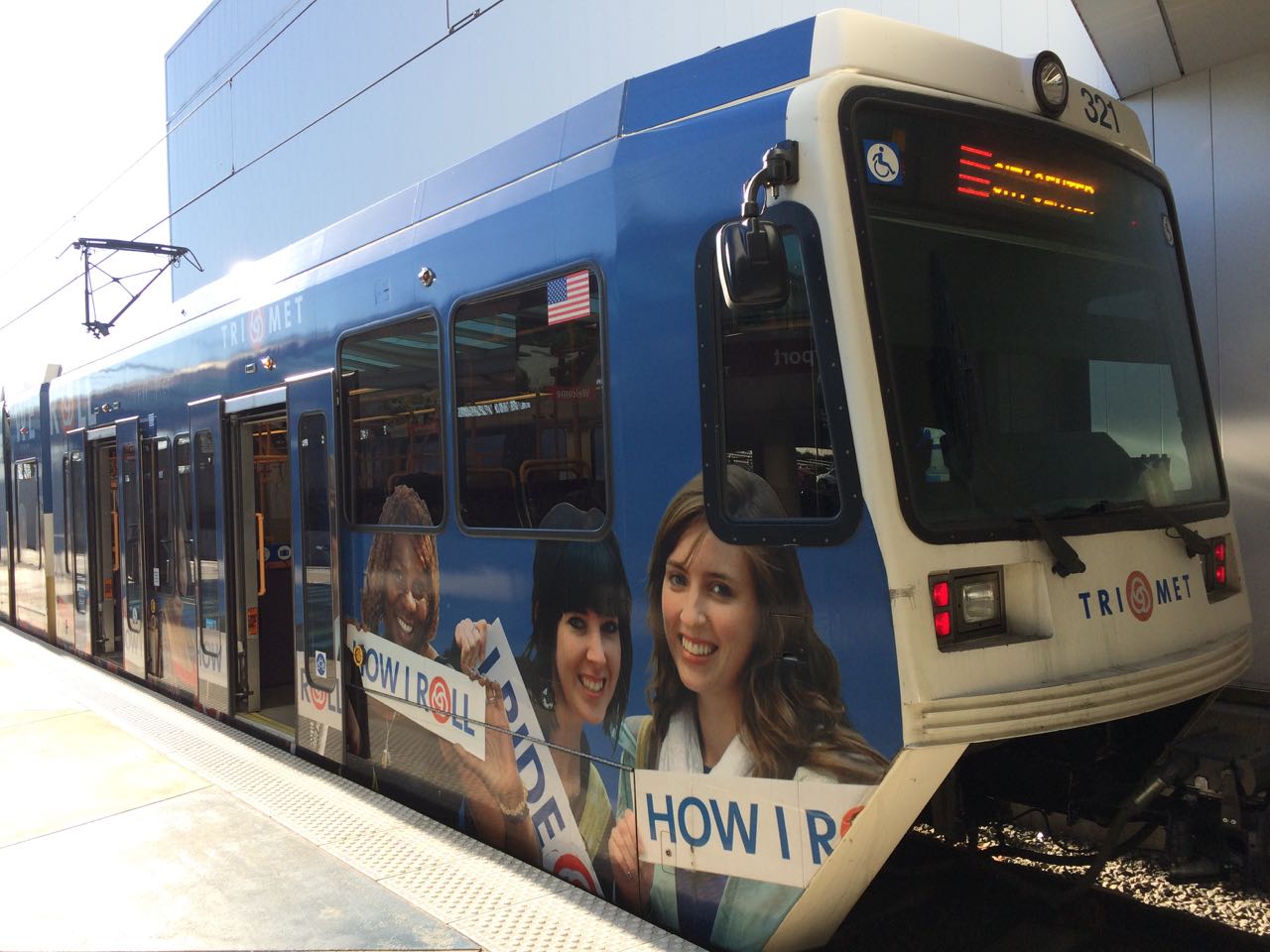 We spent two hours sitting around a table (in a quite stark conference room in the basement of a hotel). I took notes on each of their ranges and breaks and colours, and what kinds of things they liked to do (or not do). They sang various things for me from their repertoire, including new pieces they were working on. We tried a few experiments in mixing colours, falsettos, unisons, overtone singing. Rolf, the basso (and I mean basso) demonstrated his throat tones from the A below the bass clef down to the E below that. He was sitting right next to me and honestly, the sound vibrated through my body like I was being defibrillated. It was kind of frightening but I knew I was going to be looking for just the right moment to use that.* We talked about the poem and the arc of the piece, thanks to Michael having just delivered the finished text. We settled on a timeline that would work for everyone. And, as I typically do with a larger work, I promised to copy and send each movement as it was finished, so they could give me any feedback along the way. The last thing a performer wants is a panic-inducing surprise when the complete score arrives!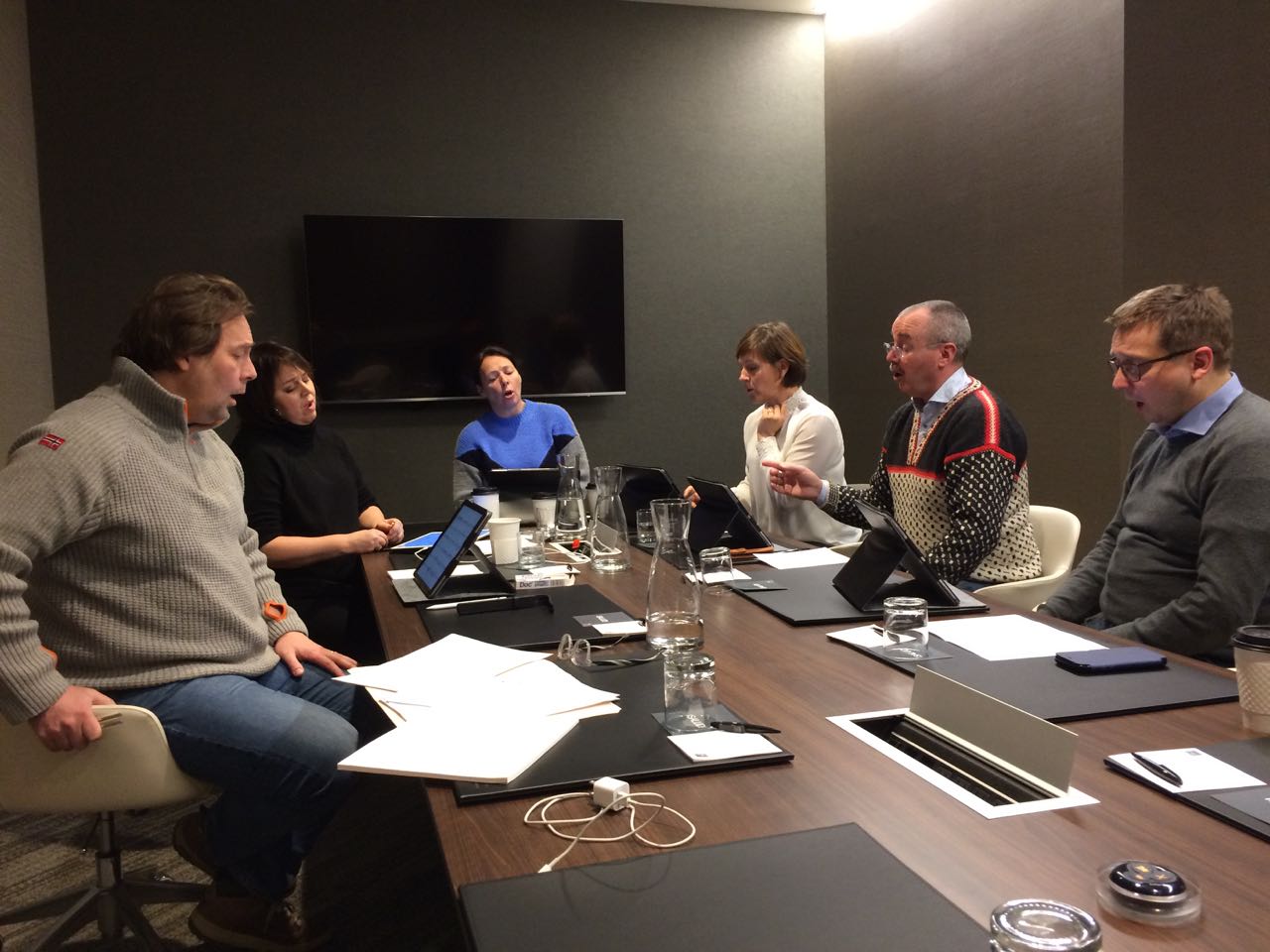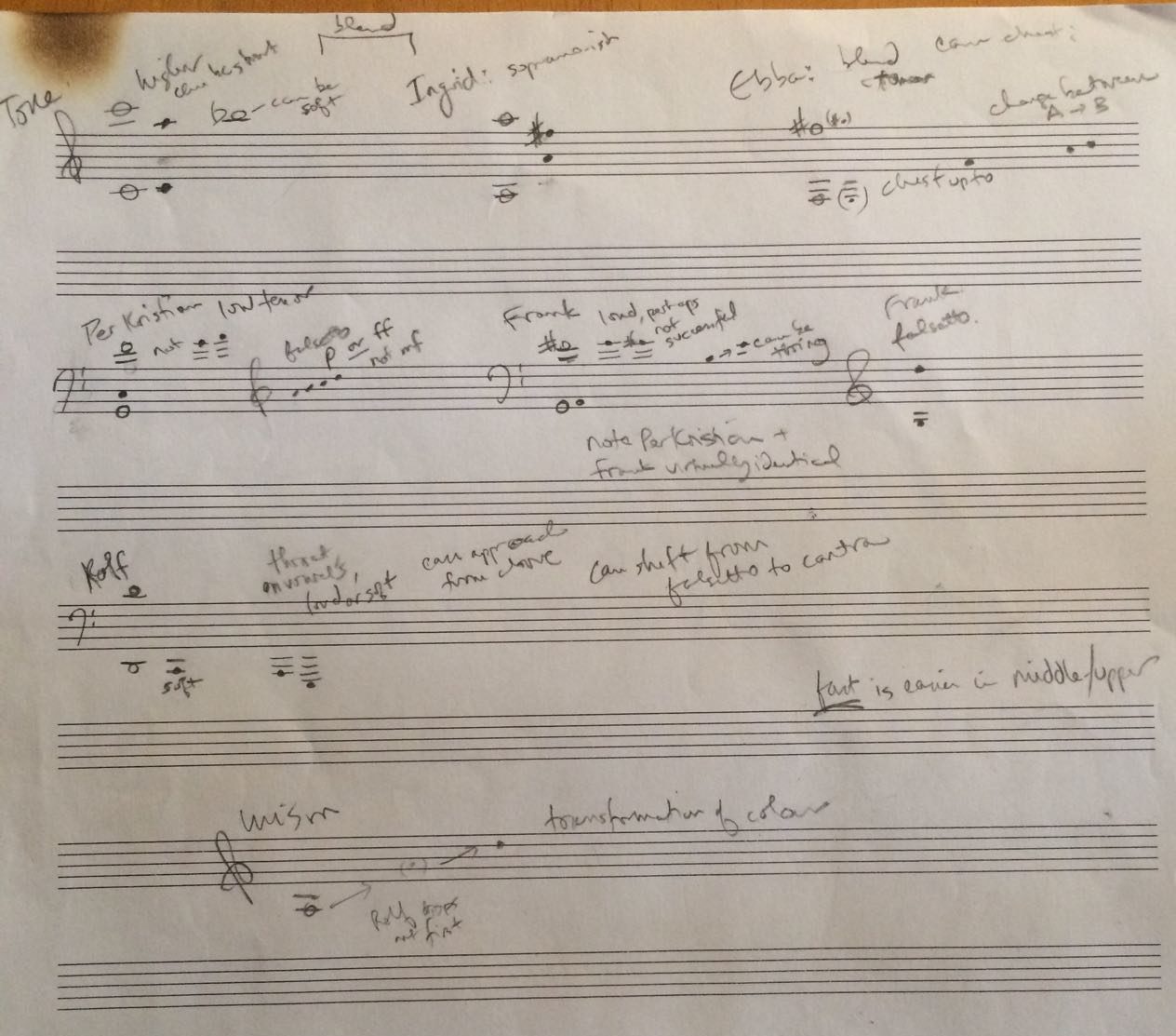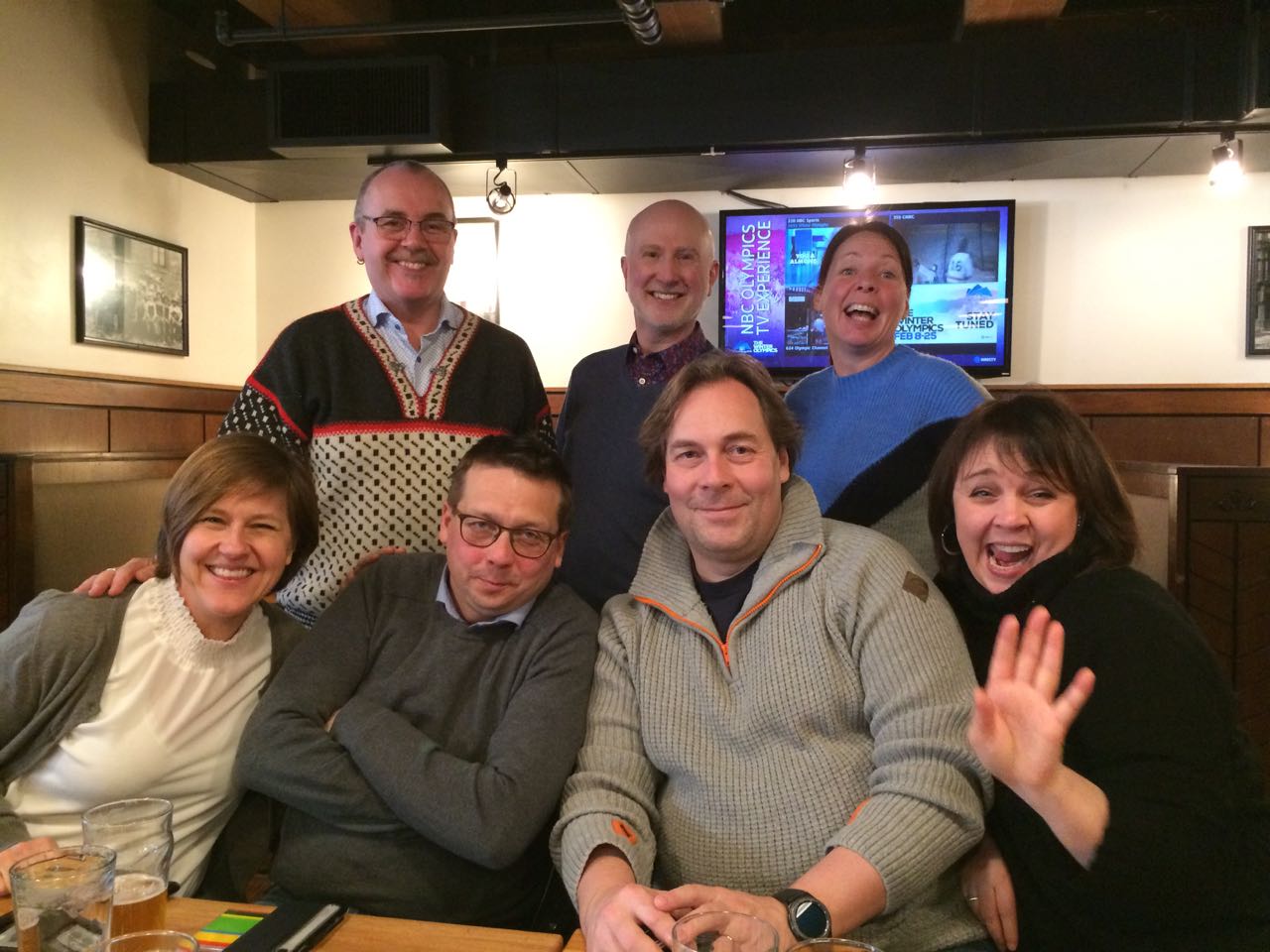 Then we bonded over lunch (with US-sized portions, of course). (Did I mention these six are The Nicest People?) It was a great start to the hard work of our collaboration and exactly what I needed, exactly when I needed it. I knew that as I composed, I would hear their voices singing it.
By early evening, I was back home in Vancouver. It was the best use of a day ever.
Next, the grunt work…
*And I found it. Come to the concert and hear it!