As the previous post ended, I knew who I was writing for, but not what I was writing about. It wasn't Scar Tissue yet. I had had a nice Skype chat with Dr. Glenn Prestwich of the Sounds of Science Commissioning Club. I explored a lot of science-inspired ideas and had come up with a really great (I thought) astronomy-based concept, but it turned out SoSCC had just supported an astronomy-based commission, so that wouldn't work.*
We were all keen on commissioning new poetry, rather than cobbling together something from existing poems or older poems in the public domain. After considering a number of approaches, Roman had the idea to commission Canadian writer Michael Redhill. I didn't know Michael's work but I knew his name and that he had collaborated quite a few years ago with another composer I know. So that sounded good. Much to my delight, Michael signed on. (Have you read Bellevue Square yet?)
Michael pointed out to me that Glenn's work as a biochemist has taken him and his colleagues into investigations of scar tissue. The more we talked about it, the more we realised the potential and universality of scar tissue as our theme. There are so many kinds of scars. A scar is something we can all relate to on a human/emotional level, but we could also bring in the science behind it. Glenn and his colleagues had developed the idea that any scar has three stages: unity (the "normal" state), disruption (the "wound") and recovery (the "new normal" which is never a return to the original state). And so, the arc of our new piece was born.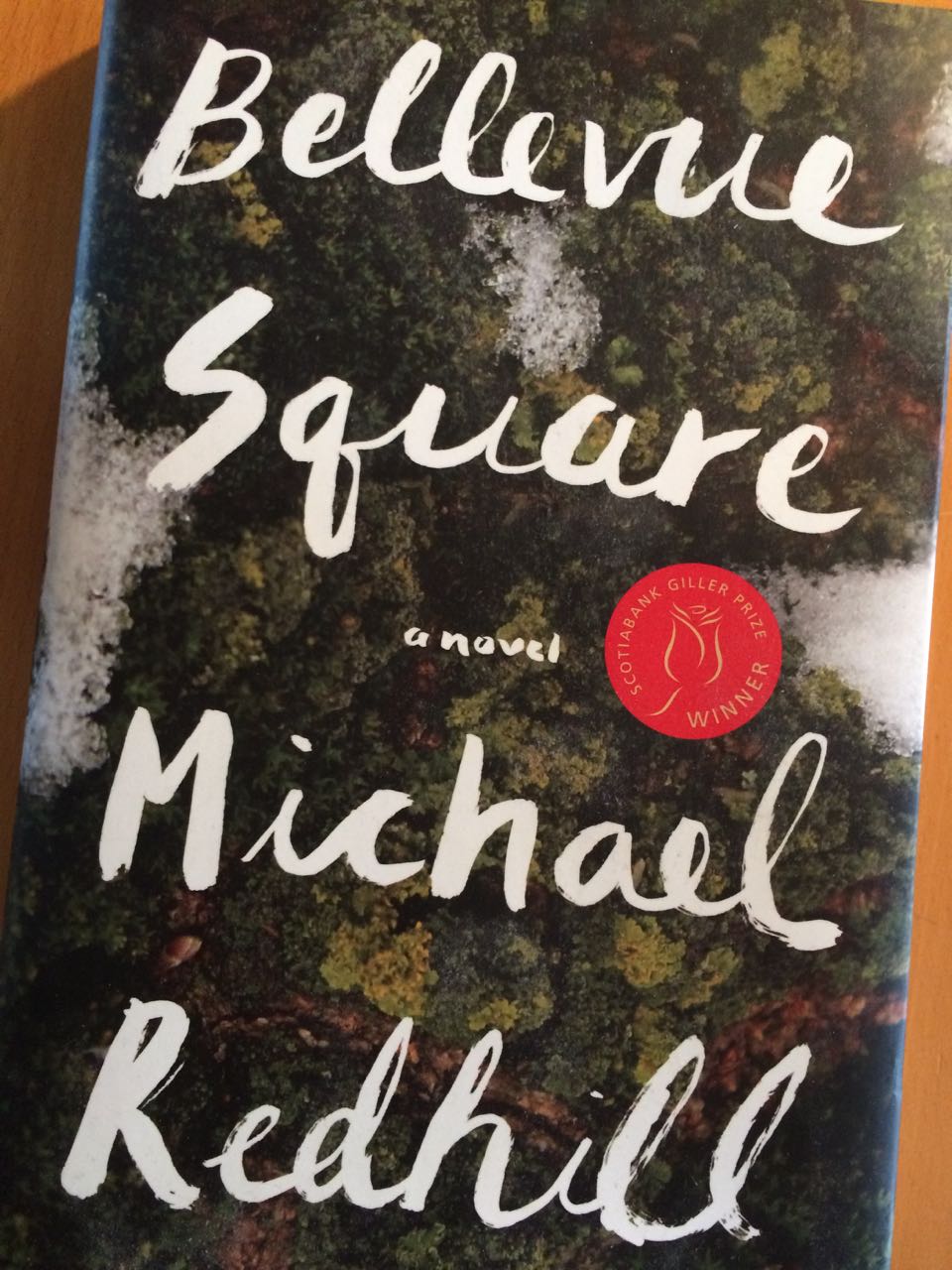 Michael came up with a fantastic structure for the poetry that is both emotionally dramatic and elegantly mathematical. The math geek in me was SO HAPPY. And, the structure would translate very well to music, and I am all about effective musical structure. Also, as the poems progress, Michael would infuse more and more words of other poets into the text, so that the final poem would be a kind of poetic collective DNA. It was a great concept, and you can read more about it at Michael's blog here.
So, while fundraising continued behind the scenes (thank you Canada Council, thank you Joyce Miller!), Michael worked on the text. When it comes to pieces that are words and music together, once the overall concept and arc have been figured out, the words come next. The music has to connect with both the arc and the words. In these kinds of collaborations, it's so important to see some of the text along the way to get an idea of where it's going, give some feedback if necessary, and start imagining the music, so that once the text is finished, I can hit the ground running. And if a particular word or phrase is just not working musically, we can discuss alternatives—a bonus in working with a living writer. By early 2018, an e-mail showed up in my inbox: a draft of the first half of the poetry!

The words were (mostly) very musically vivid for me. There was one poem I was having trouble with and had to live with for a bit, and we had a chat about "singable" words ("pregnant" is… not so much), the usefulness of words that end in vowel sounds (so they can be sustained without losing understanding), thinking in terms of whether the words themselves are percussive vs. lyrical, and so on. A month later, Michael's final complete draft appeared, and it was marvelous. Some things had changed a bit, some a lot, some were largely the same as the first half draft. And of course there were four brand new poems I hadn't seen. The organic interweaving of biochemical terms was brilliant. And it all WORKED. Sounds danced in my head. I knew how the music would start. I knew how it would end, 40 minutes later. I knew how the combinations of the performers would start together, come apart, and recombine. I even knew how I was going to set "phosphatidylinositol"!

Now, the pressure was all on me. Time to start composing. But first, another bit of synchronicity…
*That idea is still on my wish list, so if, Dear Reader, you are interested in commissioning an astronomy-inspired piece for voices and instrumental ensemble, please contact me at your earliest convenience. Thank you. Operators are standing by.