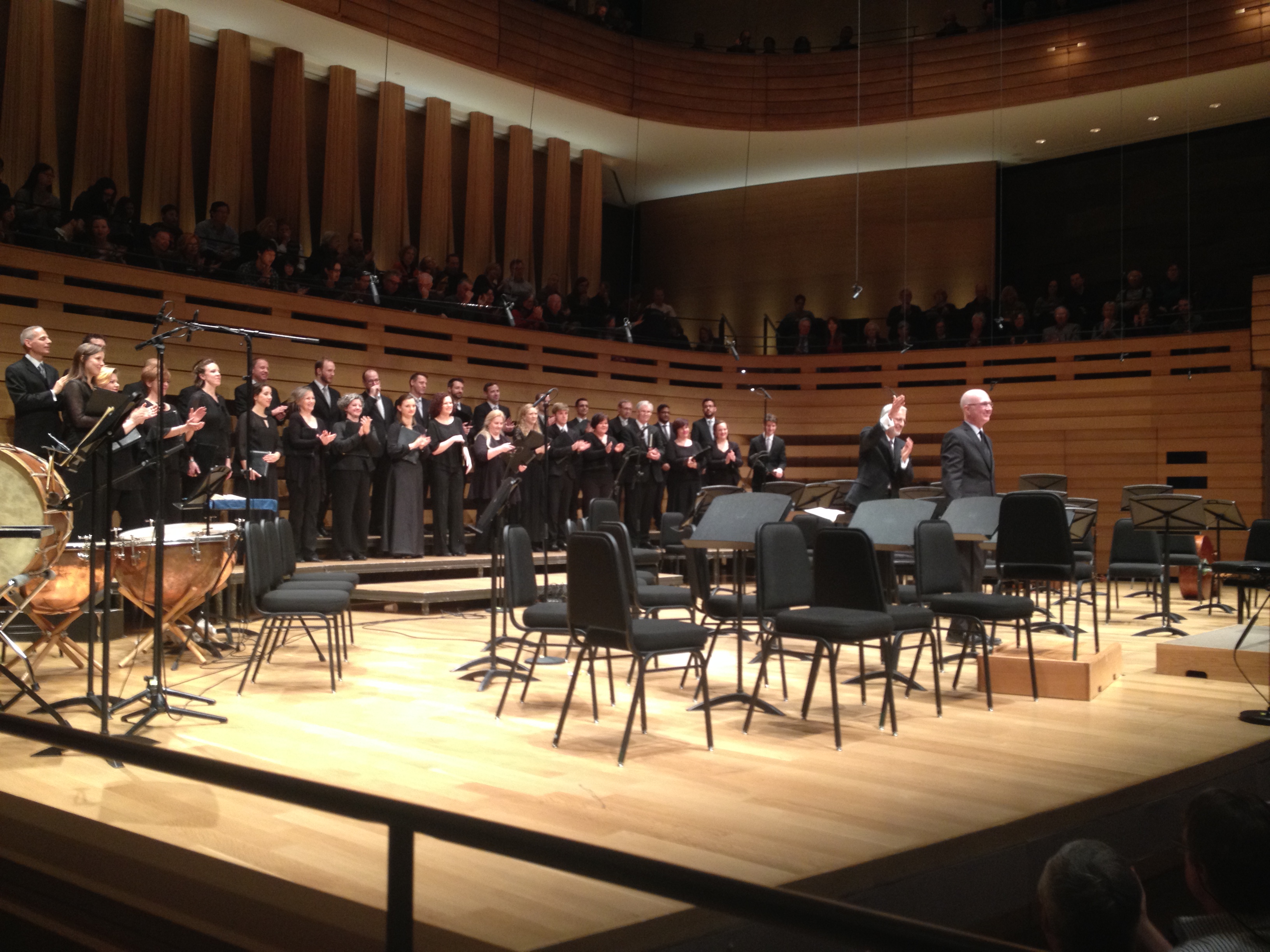 When composers are first learning to a compose, it's a given that we'll be at most (if not all) the rehearsals, plus the concert(s). In the beginning, this is frequently because we've organised the entire thing ourselves: we've asked all the players, arranged for the hall, worked out the schedule. We might even be conducting or performing, or both. As our careers progress, we get used to being there. For a while, this is because early-career performances tend to be within the general region of where we are, so it's easy to be there. It's another career step when the radius of your performances means being there requires some travelling and accommodation. But still, usually we can be there, sitting in the rehearsal, getting to know the players, making a personal connection, giving the conductor and performers feedback, letting them know what we intended (sometimes because it turns out the way we notated something didn't convey what we thought it conveyed, which is an important learning experience).
Then comes the first time a piece gets performed and, for whatever reason, we can't be there. This is a rather scary career checkmark. The piece is turned loose, totally out of one's hands, requiring trust that your intentions are on the page and that the players will give it their all to be true to what you ask for (which, it must be said, is what all performers do, but composers don't necessarily start out knowing that). But still, there is nothing like being there, and I do my best to "be there" whenever I can.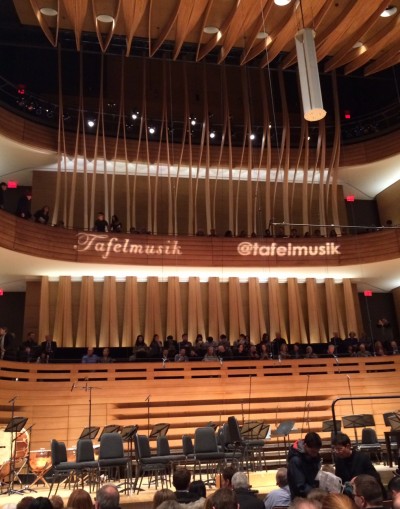 The past couple of months I've had the pleasure of "being there" for some wonderful performances. In early February, I was in Toronto for the premiere run of Valediction, a short work commissioned for the Tafelmusik Chamber Choir. With choirs, it's unlikely any composer would be at every rehearsal, because choirs tend to rehearse weekly for several weeks, then add some extra rehearsals near the performance. But conductor Ivars Taurins had first run the piece back in December, which was a chance for us to discuss any spots that weren't quite working, which I could adjust before they really got into the piece. Still, dress rehearsal was not only the first time I'd heard the choir sing the piece, it was the first time I'd ever been in Toronto's new(ish) Koerner Hall. So for me that dress rehearsal was about new piece AND new space. And also a chance to see some of the niceties of this ensemble — the green room table was covered in cups the singers had labelled with their names (or names they'd like to be called). The performances: marvelous! The choir sounded stunning in the hall, and every performance dug deeper into the music and Norma West Linder's poem.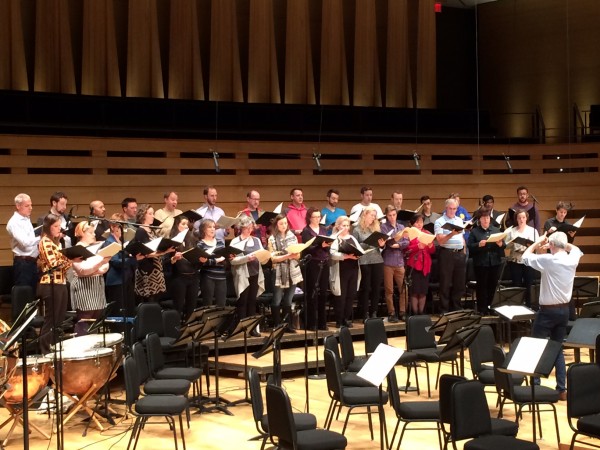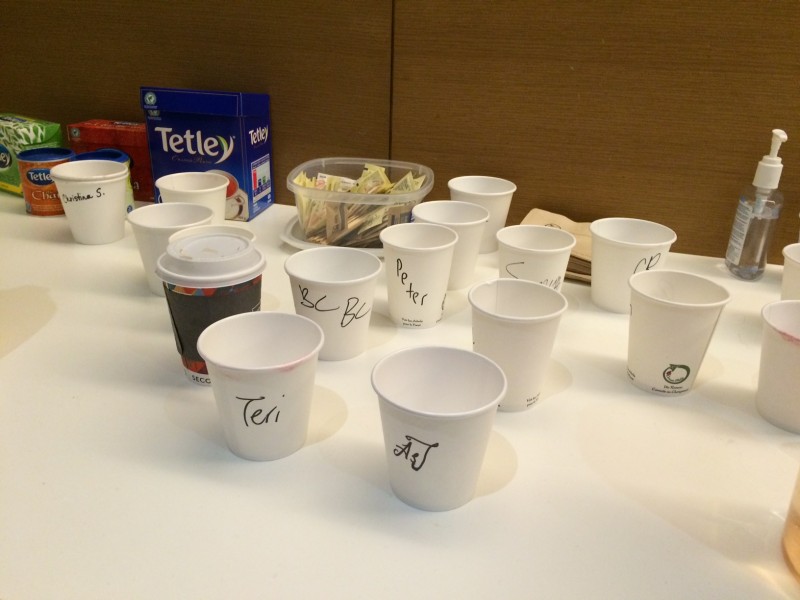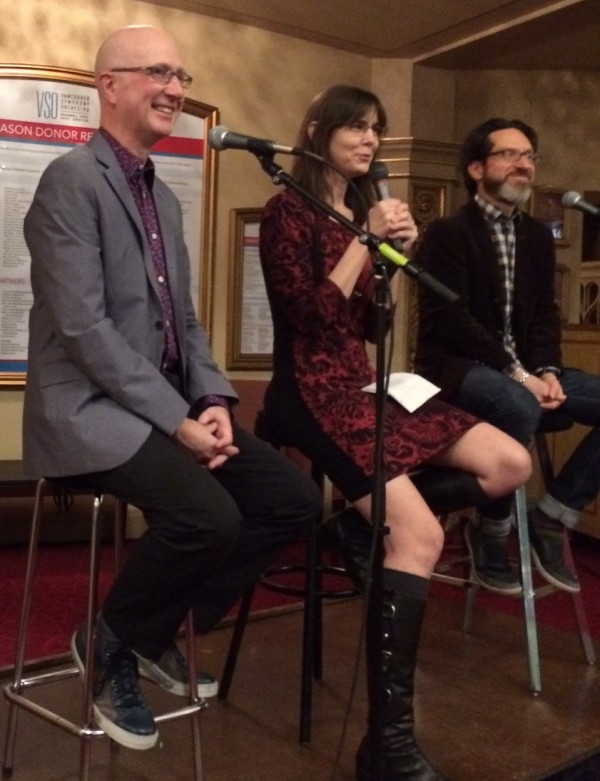 A couple weeks later was the Vancouver Symphony's new music festival. Standing Wave was giving the premiere of Readings from Book of Love, a suite adapted from my Book of Love they had premiered with Kokoro Dance last fall. Easy to "be there" since this was happening in Vancouver. But it was an extra treat to be part of a pre-concert talk moderated by the VSO's current composer-in-residence Jocelyn Morlock. That night Jocelyn, Winnipeg composer Gordon Fitzell, and I all had pieces on the programme. Festivals are always so great because composers often come from elsewhere to "be there", and it's nice to be able to see and catch up with colleagues. And I had the honour of my piece being the opener for the whole festival!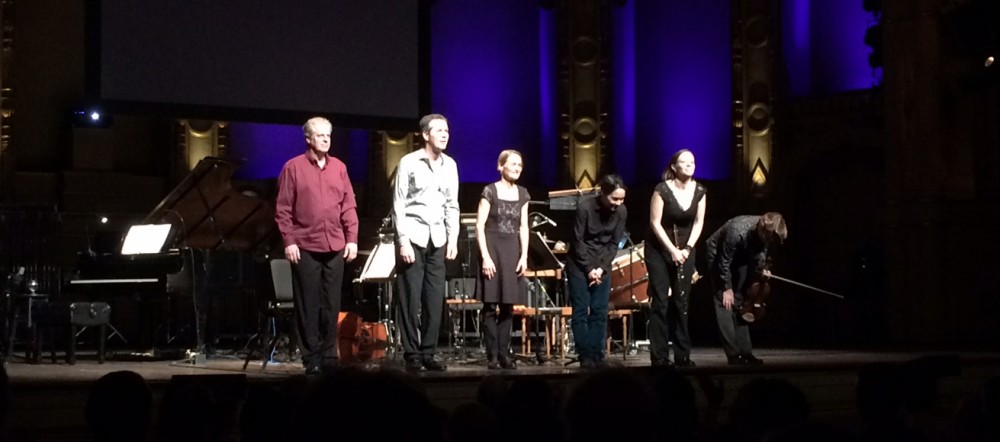 Standing Wave's premiere of Readings was also a timely teaser for the remount, again in Vancouver, of the full Book of Love by Kokoro Dance and Standing Wave as part of the Vancouver International Dance Festival. For this I was only needed at the soundcheck and the dress rehearsal. It's so useful to be able to be there to be another pair of ears in the hall—ears that know the piece really well! And how exciting to revisit Book of Love in performance!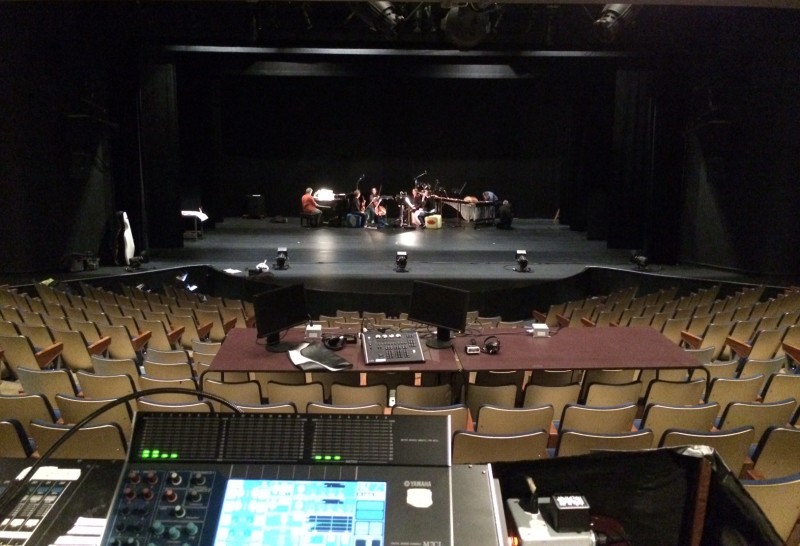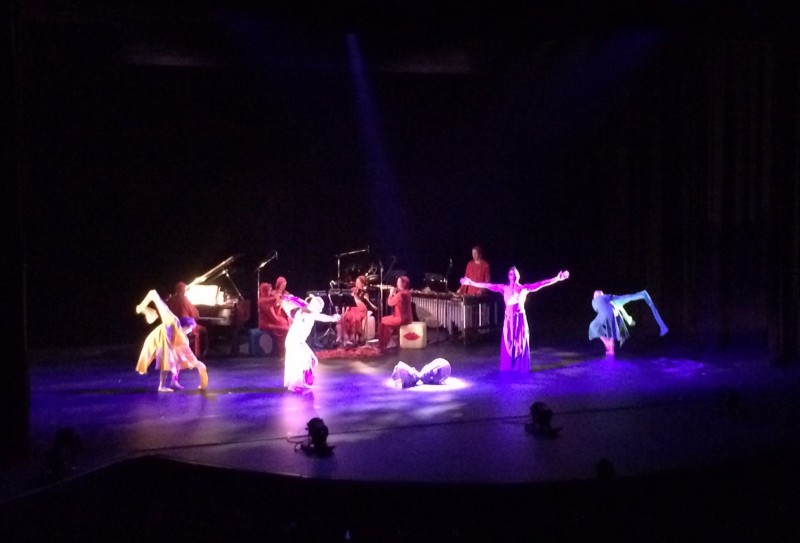 Most recently, I got to hear a piece I wrote ten years ago, Timepieces, in only its second performance ever, with the co-commissioner Jason Hall on clarinet, the outstanding soprano Robyn Driedger-Klassen, and the CMC Quartet, in the warm acoustics of St. Philip's Anglican Church in the Dunbar neighbourhood of Vancouver.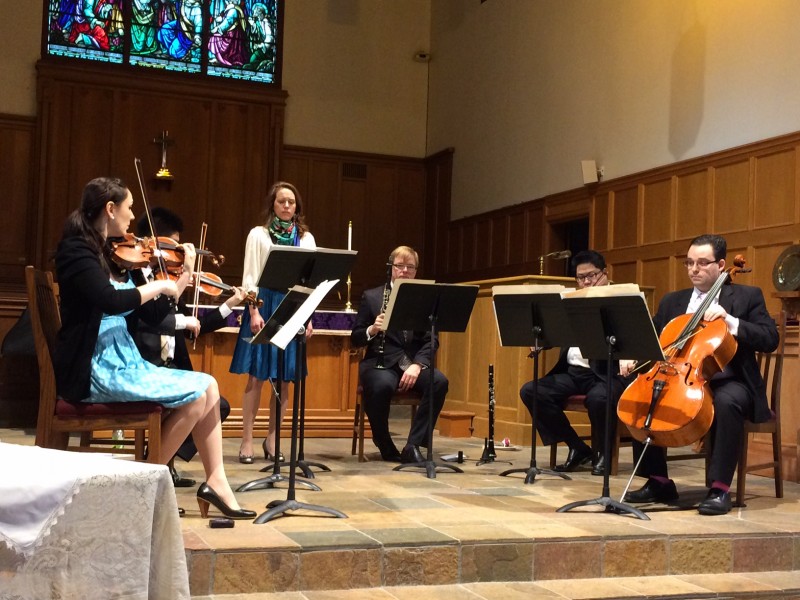 It's interesting for me to revisit an older piece. With a decade of distance, I can listen to it with fresh (and different) ears, and that's illuminating in its way, and I can sometimes be (ideally, pleasantly) surprised. On the other hand, I've written ten years' worth of other pieces since then, and I can see little things where I think "Hmm, now I would do that slightly another way that might be easier" and I'm also ten years a better copyist, so I can't help thinking how much cleaner I could make it look on the page. But that's the nit-picky in me talking. The best part of being there is being able to take in a wonderful performance, to see and hear excellent musicians devote time and care to what I wrote and to bring it all alive. As a composer, I just ask people to do certain things. They're the ones that go out and do it. For that, I am ever grateful.
Choral, chamber, dance—it's been a full couple of months. And I couldn't get to quite everything: sadly, I couldn't "be there" when Julia Nolan gave the US premiere of Brazen in Lubbock, Texas, with the Lubbock Symphony. It is not easy to get to Lubbock from Vancouver! But the next couple of months of "being there" means I will be getting on a few planes. And a couple of ferries. More on that later!
(photo 1 by Andrew Eusebio, Tafelmusik)
(photo 5 by Pascal Milelli)