*with apologies to Herman's Hermits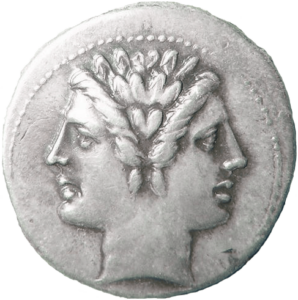 The dark days of Pandy Time took my perception of the passage of weeks/months/years to a whole new level of blurriness ("Is it Thursday again? Wasn't it Thursday just a couple of days ago?"). 2022 saw more in-person concerts, and even if things aren't quite 'back' to whatever 'normal' will be (it's not over, so keep wearing a mask, folks!), live performances allowed composers, performers, and audiences to be in the same room once again. That's the best part of doing what I do!
Looking back at the year past and forward to the year ahead, I realised that 2023 is bringing new projects, certainly, but a lot of what I'm excited about for the year ahead are continuations of the highlights of last year. Here are some 2022 moments that are blurring into 2023:
2022: Much delayed by the pandemic, which prevented the performers from getting into the recording studio, Canadian Art Song Project's Found Frozen: Songs of Jeffrey Ryan finally came into the world, on the Centrediscs label. Danika Lorèn's rich Found Frozen, Dion Mazerolle's poignant Of Passion's Tide, and Krisztina Szabó's multi-layered Miss Carr in Seven Scenes, all with Steven Philcox at the piano, resulted in a CD Opera Canada called "a rewarding hour well spent." I love collaborating with and writing for singers, and I'm so grateful to CASP, Centrediscs, FACTOR, and all the amazing inspiring performers who made this album possible.
2023: As more and more mezzos discover the Emily Carr songs, this year I'm looking forward to creating an orchestral version for the '23/24 season. Stay tuned!
2022: Several years ago, I wrote a series of short works for solo woodwinds in collaboration with some of my favourite players here in Vancouver (which can be heard on my album My Soul Upon My Lips). As they're all pretty short, I make them available for free download, and it's been lovely to hear how they're being discovered by professionals, advanced students, and even adventurous amateurs around the world. In 2022, with support from the Canada Council and the BC Arts Council, I continued this project with a series of works for solo brass instruments, again in collaboration with Vancouver performers. Not only did this help me wrap my head around the brass (which, being the one instrument family I've never been able to play, has always somewhat eluded me), I doubled up number of the pieces, writing a series aimed at professionals and advanced students, and a different series aimed at intermediate-level players.

There is a dearth of new music for that latter level, and with advice from my musician mentors, these pieces present achievable challenges for the player who wants to show off with something new. For the tenor and bass trombone pieces, I even wrote them so that they could be performed as solo pieces or as a duo (what composer doesn't love a challenge?). The composition and workshop process was super fun—I love collaborating with musicians and digging into the details together, making a piece the best it can be!
2023: These new pieces will get premieres of one sort or another throughout this year, and then they'll be available for free on this website. If you want a preview, you can find links to all the pieces in the Brass section on the Solo/Duo Works page.
2022: Last year saw another step forward in a piece I've been developing in collaboration with writer James Fagan Tait and tenor/hurdy-gurdist Bud Roach. Fin'amor (songs from a former criminal) is a queer modern take on the medieval troubadour tradition, telling stories of the half-century of societal change since Canada's Bill C-150 decriminalised (for the most part) homosexual acts. It's been super fun to write these songs with Jimmy and Bud, and to check "hurdy-gurdy" off my compositional bucket list. There's even a bit of disco! Last summer, with support from Pacific Opera Victoria, we workshopped the songs-thus-far together and presented a work-in-progress evening for a fantastically engaged audience at POV's Baumann Centre in Victoria, British Columbia.
2023: We got so much great feedback from the POV audience—inspiring discussion and lots of impressions and ideas—that we realised there was a lot more potential for this piece and more stories to tell. Jimmy, Bud and I are part of the first generation to grow up since C-150, and with so many of our generation lost to AIDS, we are the story-keepers. So this year, we're expanding the original set into a Fringe-length show, with more songs and a visual component. I keep sending Bud new material, and we'll be workshopping the larger show this summer in Vancouver. I can't wait!
2022: As part of winning the National Association of Teachers of Singing 2021 Art Song Composition Award for Everything Already Lost (poetry by Jan Zwicky), but thanks once again to the pandemic, NATS waited until 2022 to present it at its National Conference in Chicago, where I got to work with the marvelous Michael Preacely and Valerie Trujillo who gave the piece a gorgeous US premiere. Huge thanks to Michael and Valerie for embracing this piece!
Then, last fall, also as part of the NATS prize, Everything Already Lost was presented by the fearless and ever-adventurous Cincinnati Song Initiative, performed by the work's commissioners, Tyler Duncan and Erika Switzer. I had the great good fortune to be able to be there in Cincinnati for the concert (with a stop in Cleveland along the way to visit old friends and old haunts from my Cleveland Institute of Music days). Thanks to Sam Martin and the whole CSI team for doing great things for art song! Check them out!
2023: It was a joy to write for Tyler and Erika, and to work with the words of poet Jan Zwicky. I'm so proud of this piece we created together! And excited that Tyler and Erika have recorded it for their next CD, an album of art song by Canadian composers. It will be out this year (maybe spring?) so watch for it![/caption]
I think a year from now, 2023's 'highlights' list is going to look a lot like 2022's! And as always, I am grateful that every project brings the opportunity to create with a lot of wonderful talented people. Onward!